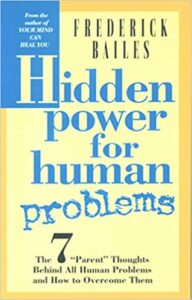 The 8 week Hidden Power for Human Problems class provides the tools to isolate the first cause of the less than positive effects of life. Then through interactive and practical technique the class provides a specific and avenue to transform your journey… for good. This is spiritual manifestation in high gear!
Class Begins: January 24th at 6:30 P.M.
Class is being offered in person and on Zoom.
Zoom information will be provided after registration.
Required Text: Hidden Power for Human Problems may be ordered through Amazon here.
Fee: 125.00
Participants may register with the full class tuition or half upfront and the second half by 4th week of class.