Welcome Home
The Trinity Center for Spiritual Living is a dynamic spiritual community dedicated to teaching and practicing a powerful spirituality that inspires us to live our dreams. We are a center where people are nourished, lifted, and filled with compassion, creativity and joy.
The Trinity Center for Spiritual Living is a diverse, "not your-usual church." We provide a great place for those who are looking to connect with God/Higher Power/Spirit/Universal Presence, in a loving and "feel good atmosphere." Though we celebrate age-old spiritual traditions from around the world, our message and delivery are modern and down to Earth. So relax, have fun, and look around – chances are you'll see people just like you, whether it's at one of our services, community outreach services, in house gatherings or partying at the Rev.'s.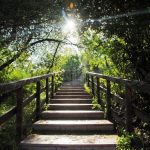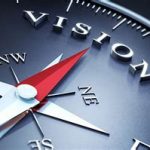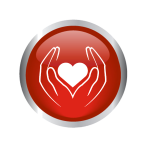 Our mission is to expand the awareness of the Presence of God within all individuals. We do this by inspiring and supporting people to transform from the inside out – first by embracing the awareness that God is present within them, then by embracing that awareness of all others. To this end, we offer
Sunday Lessons and Educational Programs that promote spiritual growth

Affirmative Prayer and Energy Services that promote spiritual healing and

Service to the Community that empowers people to live their best lives.
Our vision is that TCSL is a thriving, growing, caring community – a cherished spiritual home for people of all ages, identities and backgrounds who are traveling a path of enlightenment, purpose and joy.
People are excited to engage with TCSL because they see, feel and know that we don't just talk about our values – we use them to guide our actions. We are committed to
Inclusivity, welcoming and treating everyone with respect

Love, honoring and treasuring everyone for who they are and

Compassion, encouraging everyone to share their time, talent, and treasure to help provide for the spiritual, mental, emotional and physical wellbeing of others.
Being intentional about our mission to expand the awareness of the Presence of God within all individuals, TCSL is widely known and highly regarded as an invaluable conduit for spiritual growth, transformation, and wholeness in Atlanta and beyond.
LOVE:  God is love and so are you. Your ability to give and receive love is a gift from your Creator.
HEALING:  Anything and everyone can heal; wholeness is your natural and normal state.
ONENESS:  You are connected to every living being through an intricate web of divine life.
ABUNDANCE:  The Universe is a lavish and rich place; it is filled with abundance. You are heir to the entire estate.
SPIRITUAL GROWTH:  You are here to grow in your awareness of the Presence of God and to experience the depth of unconditional love.
SERVICE:  Service to others is an expression of our Oneness. It is a spiritual practice of compassion.
DIVERSITY:  We honor all paths to God and celebrate the diversity of an Infinite Creator.
Effective January 1st 2018 the TCSL Membership Database is managed by Breeze Church Management Systems.  The Breeze system offers TCSL Members an array of easy to use services. Members were invited to access their TCSL Profile on March 1st. If you have not received your invitation to log-in to your TCSL-Breeze Profile please contact the TCSL office at 404-296-6064.
Trinity Center for Spiritual Living
An Oasis in the Heart of Atlanta
TCSL is located in the heart of Atlanta nestled between Emory University and the Virginia Highlands area.
The TCSL Sunday service space is often referred to as a sacred oasis in the heart of Atlanta, as TCSL is welcoming and filled with light and love.
The TCSL facility is available for rental, either by the hour or by the day at extremely reasonable rates.
For rental TCSL offers:
Meeting Space for Up to 200
Audio Visual Capabilities

Several Break Out Rooms
Grand Piano

Kitchen

Banquet and Buffet Tables
Table Linens
Fine China Place Settings

Accent Lighting for Special Events
Wifi
If you would like to receive a quote for your special event please contact the TCSL office at 404-296-6064.