The Trinity Center for Spiritual Living is a spiritually proactive, culturally inclusive, and mindfully progressive New Thought community rooted in the Science of Mind Philosophy of Dr. Ernest Holmes. People who know themselves to be spiritual, rather than religious, always feel at home at TCSL because we believe in the oneness of life, practice spiritual principle, and honor all paths to Divine Spirit. We offer an abundance of services, classes and events to assist you in the evolution and expansion of your consciousness. So, please join us. You are welcome here.
In addition to our in-person services – which follow CDC guidelines to help prevent the spread of COVD-19 – TCSL offers services, classes and events online to support you in remaining inspired and informed.
TCSL Live is simulcast on the TCSL Facebook page. 
TCSL Spiritual Empowerment Classes for Fall
TCSL is excited to offer spiritual empowerment classes to expand your consciousness and awaken your spiritual magnificence. To enroll in our spiritual empowerment classes for our Fall Season view the classes below and make your selection.
Accessing the Field of Infinite Possibilities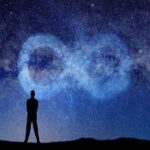 The Accessing the Field of Infinite Possibilities course focuses on developing an appreciation of divine coincidences and their true meaning in an individuals journey.
The New Thought Fundamentals 8 Week class series is an exploration of the basics of the Science of Mind teaching.
Participants will expand their consciousness with in-depth discussions on their individual divinity, the power of Mind and the Oneness of All of Life!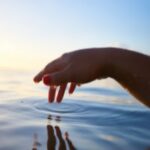 The Living in the Presence class is an 8 week series designed to awaken the creative healing and transformative power of the individual consciousness. 
The class is designed to align participants with the truth of their consciousness, God is, I am.
"Our Acts of Humanity Affirm Our Divinity."