Services, Classes & Events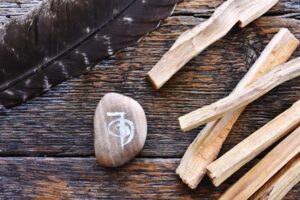 Usui Reiki I & II Class
In this course, you will learn the foundations of energy healing. You will become a Certified Reiki Level I & II Practitioner with all the knowledge you need to start healing yourself and others. This certification program not only offers the class and all the materials you will need, but includes 3 follow up sessions with your teacher after your certification to ensure you are fully supported in your growth as a Reiki Practitioner. Here you will learn:
The history of Reiki and Spiritual Healing Principles

The significance of Chakras and healing centers throughout the body

Traditional Reiki hand techniques for healing yourself and others

Sacred Reiki symbols and how to integrate them into healing

In-person AND distance healing

Extensive hands-on practice and distance healing practice
Each student will receive the Reiki attunements appropriate for their levels during a traditional initiation ceremony marking the beginning of their practitioner journey and opening them up to a higher flow of universal energy.
Training manuals, paper, pens, bottled water and snacks are included in this session. It is recommended that students pack a lunch to save time and ensure proper nourishment for the class.
Please feel free to email us for any questions.