Services, Classes & Events
TCSL Holiday Extravaganza

The Holiday Season serves as a calling to experience all of life through the eyes of your inner child. Eyes filled with unconditional love, joy and an internal knowing that all is well, all is love, all is God!
Wisdom for Service:
"Christmas doesn't come from a store. Maybe Christmas perhaps means a little bit more." 
Dr. Seuss, The Grinch
Empowering Presentations by:
Mimi Williams
&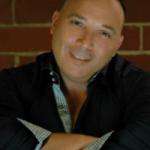 Rev. Tony Crapolicchio
Enjoy a high energy not your usual holiday celebration!
Special Musical Performances:
Kristen Petro
Jay Phoenix &
Gwen Hughes