Services, Classes & Events
Developing a Prosperity Consciousness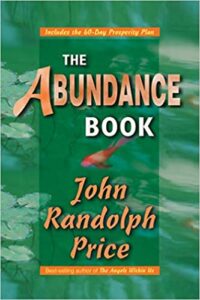 Developing a Prosperity Consciousness
The Developing a Prosperity Consciousness class is an 8 week series designed to allow participants to align their consciousness with the abundance of Universal Source. 
The class is designed to dissolve any false and limiting ideas and beliefs about abundance in and as their journey through a powerful 6 step program.
Participants will also be introduced to a 4o day prosperity program to transform every aspect of their journey. 
Required Text: The Abundance Book
Begins Thurs.  April 13th    6:30 P.M.
Fee: $250.00 This series is being offered in person and via Zoom!
Register Today for this Accredited Class Series!
Participants have the option to pay 1/2 of tuition by 1st night of class with remaining tuition to paid the 4th night of class.
Text may be ordered via Amazon paperback and Kindle Click Here