The Soul Service Story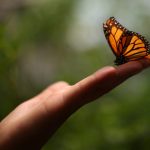 Soul Service is the opportunity for individuals to come together and provide sacred service to those in need. Rev. Tony Crapolicchio said, "The physical act of sacred service to others is a spiritual activity of servicing and empowering our soul." The TCSL Soul Service initiative allows individuals to be an active part of the change they desire to see in the world by being an outlet for the loving and giving energy of divine Presence.
TCSL's Soul Service initiative, under the direction of Rev. Tony and a legion of loving and dedicated volunteers, has provided meals to tens of thousands of homeless individuals within metro Atlanta. The Soul Service initiative provides food through food drives at TCSL, partners with local homeless shelters for teens to provide meals and has an ongoing program of building and delivering lunches for the Atlanta area homeless.
When hurricane Katrina impacted New Orleans, the Soul Service initiative mobilized Centers for Spiritual Living around the world to donate much needed funds.  TCSL served as the only direct donation location for Centers for Spiritual Living to donate funds. The Soul Service initiative for those impacted by hurricane Katrina generated tens of thousands dollars.  Every dollar donated went directly to families and individuals impacted by hurricane Katrina.  After Haiti was devastated by an earthquake, the Soul Service initiative quickly mobilized again to create a relief concert of New Thought performers from the Atlanta area generating thousands of dollars for the American Red Cross.
TCSL's Soul Service initiative has positively impacted countless organizations by overseeing direct donations to organizations such as; Aid Atlanta, the September 11th Fireman's Fund, Toys for Tots, Hosea's Feed the Homeless Campaign, Project Open Hand, Society For The Prevention Of Cruelty To Animals, The Empty Stocking Fund, Aid's Walk Atlanta, A Season For Non-Violence, Gay and Lesbian Student Education Network, Habit for Humanity and Lost n Found to name only a few.
Join TCSL for one of our Soul Service events or donate to the TCSL Soul Service fund and be a part of the change you desire to see in the world